I am no longer jealous of

B

and

Benji

being best buds at home because now I too have a baby meow who loves snuggling up to me!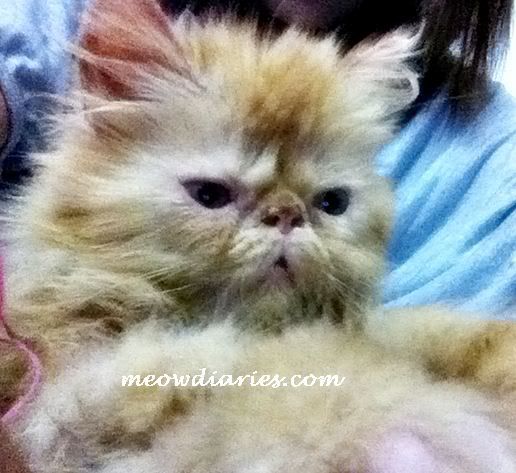 Pablo my new baby cat addition to Meow Diaries is truly so affectionate and playful and all he really wants to do whenever he sees me is climb on top of me, lick my face all over, bite my chin and kiss my cheeks! I love it although this is really not good for my sinus problem; having cat fur directly in my face. However, since

Pablo

is so adorable and tiny, I can't bring myself to push him away. End result? I have been getting sinus attacks every other day!
Maybe when he grows bigger I will be stricter with

Pablo

and won't let him flaunt his fur all over my face but for now he is still a tiny baby boy and I will continue enjoying him making a fluffy furry mess on top of me and my face. Achoo!!