Last Friday night, B and I were feeling a little adventurous. So after a late dinner, we hopped into our car and made the long unfamiliar route to visit our furry friends from Blogger Cats all the way in KL! Thanks to WAZE, which though was not 100% accurate, did manage to take us through ¾ of the journey without a hitch.
Blogger Cats
First time visiting Blogger Cats was indeed a fun fluffy affair! There were cats everywhere but we came prepared and made sure we did not wear black for fear of fluffy hair clinging to our clothes by the time we leave.
Me and Awan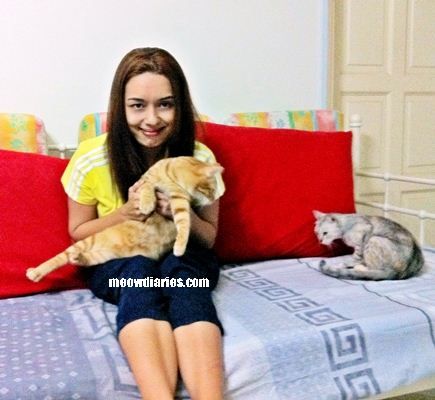 Me and Awal
I was especially excited to see my favourite Blogger Cat Smokey da Bear and he was exactly how I pictured him! A quiet, well-mannered, fluffy meow! So huggable was he that all I wanted to do was chase after him for a fluffy hug, which I did but to no avail. He was too quick for me so most of my pictures with Smokey turned out a little blurry.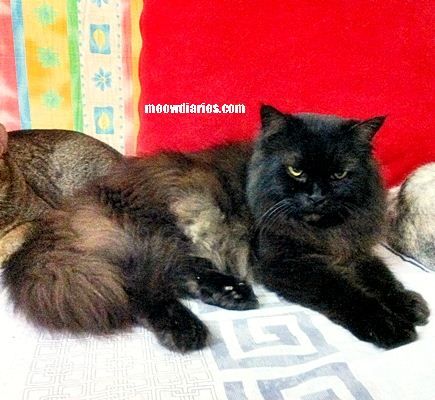 Smokey da Bear!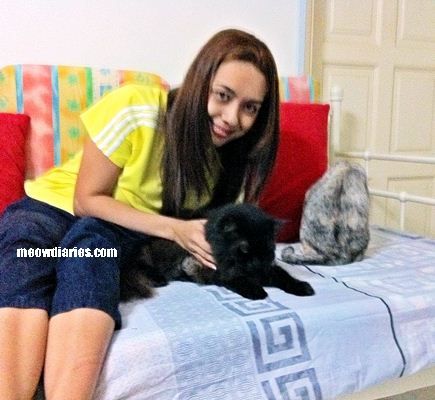 Gotcha Smokey!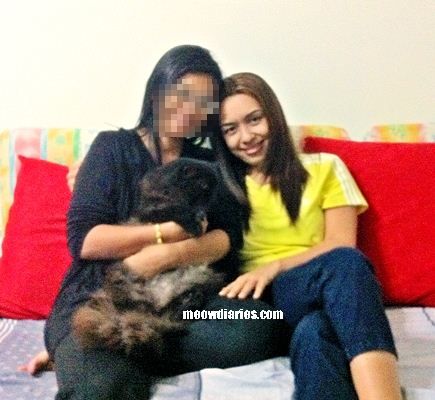 Blurry Smokey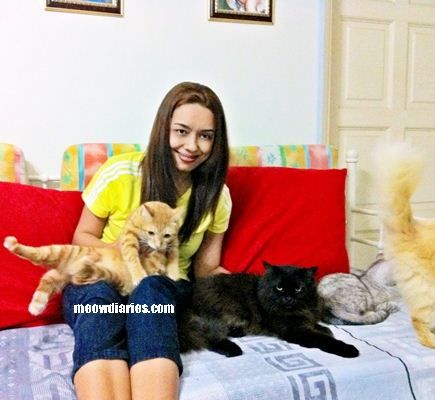 Cats all over!
Of course, we had a blast with our friends LJ and A as well. The late hours of that Friday the 13th night was filled with us munching on pizza and laughing over coffee as we discussed everything under the sun and exchanged cat tips.
I especially enjoyed my Bold and Beautiful session with my BFF LJ, which though was filled with fuming dissatisfaction, was exactly what we needed to truly enjoy the thrill and craziness that is B&B! In fact, at one point B even thought LJ and I were going to get into a catfight as we angrily discussed the B&B clan LOL!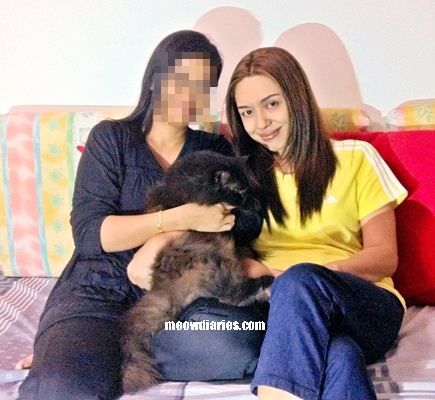 LJ and Mariuca with Smokey
Thanks for the hospitality Blogger Cats; we love your Kitty Room and we had a meow-licious good time indeed
!